Herzlich Willkommen zu unserer Webseite

Ich freue mich, dass Sie Deutsch lernen möchten. Auf der linken Seite finden Sie wichtige Links. Im Unterricht dominiert das Sprechen, mit viel Gruppenarbeit, Rollenspielen, und kurzen Videoaufnahmen von den Studenten. Zu Hause lernen Sie bitte...
a) mit dem Student Activity Manual vom Verlag,
b) den Online-Übungen vom Verlag,
c) Hitchcock Language Resource Ctr. German
d) SCOLA Nachrichten, Log-in Info ist hier,
e) und zuletzt sollten Sie täglich die LOGO ZDF Nachrichten als Podcast mit einem Podcatcher wie iTunes oder Juice runterladen. Sie werden so viel mehr über Deutschland lernen können. iTunes 8 tutorial (Flash). NEU: Miro 2 Tutorial.

Wenn Sie Fragen haben, dann schreiben Sie mir bitte eine Email: bohlke AT Creighton DOT edu oder Telefon: 402-280-2505. Mit freundlichem Gruß, Dr. Böhlke
Los geht's! Bitte einsteigen.


_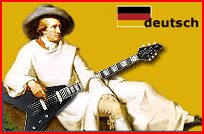 Ready to Step Into German? Watch this Video and listen to the current Radio Goethe show. Or PODCAST any of the shows below:
Podcast URL für "Sounds of Germany":
media.goethe.de/podcast/ins/us/sog/goethe_saf_sog_11_en.xml Musiksendung:
http://weblog.radiogoethe.org/wp-rss2.php
Magazinsendung:
http://www.radiogoethe.net/audio/rgm_shows/dircaster.php
iTunes 8 tutorial (Flash)
Deu
tsch
102
Frühlingsemester 2009
Why German Is 4 U
The player will show in this paragraph
© 2006 Videos from Step into German
© 2008-2009 Olaf Böhlke. You may link to this page. You may download any "Freeware" on olafbohlke.com
This text will be replaced by the flash music player.